News
Electrically Powered Steering – EPS Belt Drive
by ZhangTina on Sep 27, 2023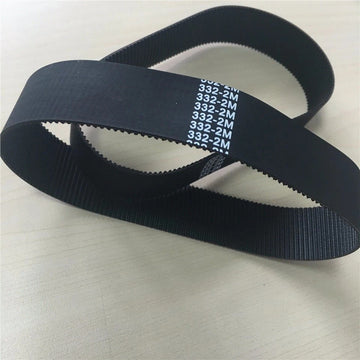 Electric Power Steering Rack (EPS) Belts provide optimized acoustics and trouble-free tooth engagement as they are developed with oblique or slanted tooth.
EPS Belts are potential replacement belts for Lincoln, Chevrolet, Volvo, Ford, Golf, Audi, Tesla, Land Range Rover, Evoque, BMW, Mercedes Benz, Volkswagen, VW, Tiguan, Passat, CC, B7, Variant, Q3, SEAT, Alhambra, Leon, Sharan, Touran, Mustang, F150, Explorer, Focus, Fusion, Mondeo, S-Max, Galaxy, Tourneo, Connect, Escape, C-MAX, Kuga, Transit, Connect, Wagon, Furgon, V40, Canyon, MKZ, Ranger, Alfa, Romeo, Cadillac, Jaguar, Jeep, GMC, Dodge, Lexus, Buick, Chrysler, Hyundai, Kia, Skoda, Toyota, Camaro, Silverado, Colorado, Corvette, Porsche.
EPS belts usually consist of neoprene body, fiberglass cord and nylon tooth facing, while custom sizes and materials available upon request. Special cords include aramid (kevlar), steel and carbon fiber.